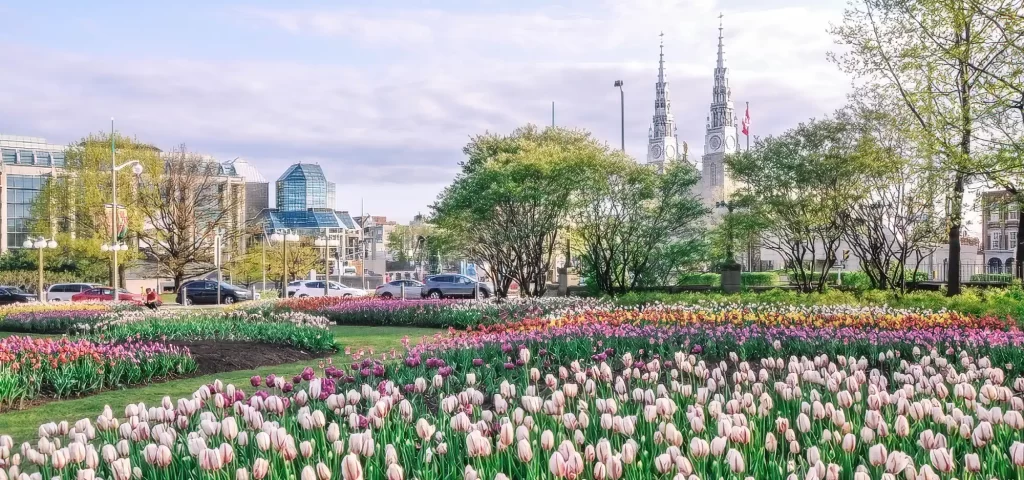 Ottawa Real Estate Market Update: Spring 2023
As of April 30th, 2023, Ottawa's average selling price for non-condominium homes was $747,123. This was an increase of 11.3% over 2022's year end average sale price of $655,839.
Why are we still hearing that resale home prices are down 15% or more when compared to 2022?
From February to May of 2022, Ottawa's housing prices reached their highest point ever. By the end of April 2022, Ottawa home prices had risen to an average of $863,647, a historic high. Then the rapid rise in interest rates began which reduced the purchasing power of home buyers and introduced uncertainty regarding the value of houses in Ottawa. As a result, by the end of 2022 the average sale price had dropped to $655,839.
When comparing April of 2022, the month with the highest average sale price of $863,647, to April 2023's average sale price of $747,123, the price drop year over year is 13.5%.
May's average resale price will be a good indicator of comparative, year over year values as this was the month the the rate rise began to significantly slow the resale housing market in Ottawa.
Where do we see home prices and supply going in 2023?
As we progress through 2023, unless we see a major influx of homes listed on the MLS, the demand will outpace the supply. This generally leads to heavy competition for available homes pushing up prices.
In February, forecasters from both financial institutions and the real estate sector predicted Ottawa home prices to rise in 2023. These predictions ranged from a 4-8%. The average freehold sale price has climbed 11.3% over the December 2022 market low.
Interest rates are holding steady and the inflation rate is dropping which is good news for the housing sector. This stability should encourage those who were taking a temporary break to get back into actively searching to invest in a home. While this is occurring the supply of homes is at an extremely low level. As of April 26th there are 545 homes available under $900,000 in the area encompassing Orleans to Barrhaven to Kanata. We are also seeing a daily sale rate of approximately 45 to 55 homes, with 65 to 75 newly listed homes coming to market.
This lean supply in the middle of our spring market leaves many desirable neighbourhoods with few if any available homes to buy. This lack of supply is now leading to very quick selling times and multiple offers on a large percentage of new listings.
What is happening in Ottawa's real estate market now?
We are now in a Sellers' market. Many media outlets and news sources are a bit behind the reality on the ground in Ottawa and continue to report that prices are down and may drop further. While they are below April of 2022, with its crazy bidding wars, by 13.5%,  selling prices are recovering. The December low of 24% below the 2022 highest price has been nearly cut in half.
It would appear that home prices are climbing quickly as shown by the 11.3% increase since December's low.
The reality of very few For Sale signs in desirable neighbourhoods popping up followed quickly by a Sold sign is starting to break though to hesitant buyers waiting for prices to drop further. Those buyers are beginning to see that waiting further could be costly.
The right time to purchase is not when prices are rising and supply is limited. With the pace of sale and increasing selling prices of homes waiting will be costly.
At the current pace of sales unless inventory keeps pace there will be a distinct shortage of supply which will lead to further price increases, potentially as substantial as 2022.
We, along with  many other Realtors in Ottawa, are working with Sellers that are not willing to place their home for sale until they see a price point that is enticing. What that price is… only time will tell but until that time arrives the inventory will not grow.
If you are thinking of selling your home, given the lack of supply and the strong and growing demand along with the growing occurrence of multiple offers, then now is a very good time to sell your home.