We love our client's hand written notes..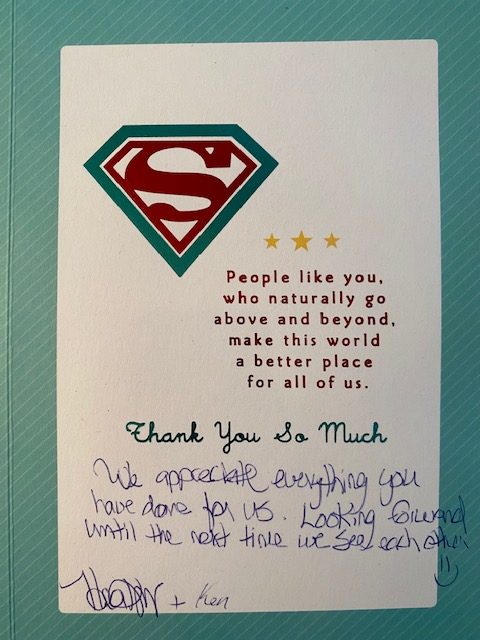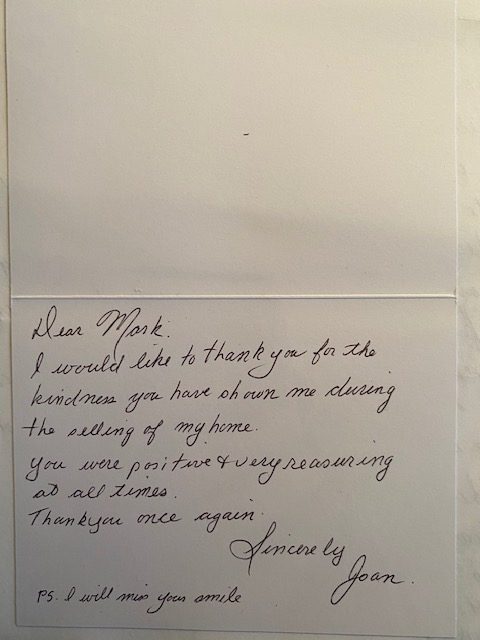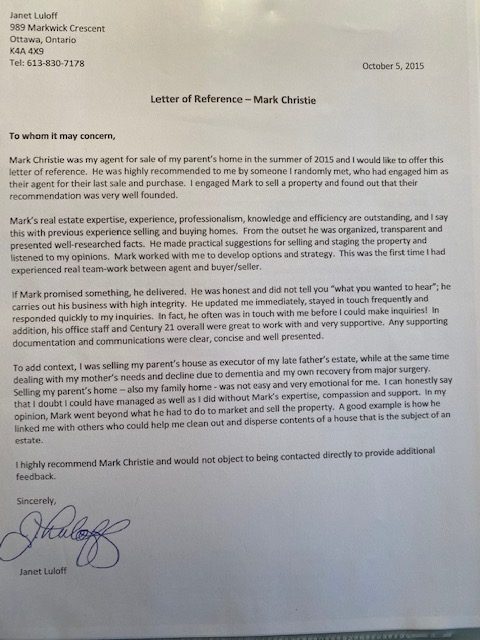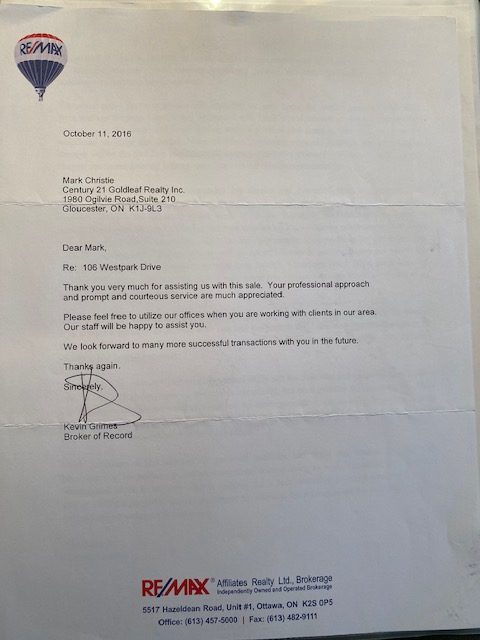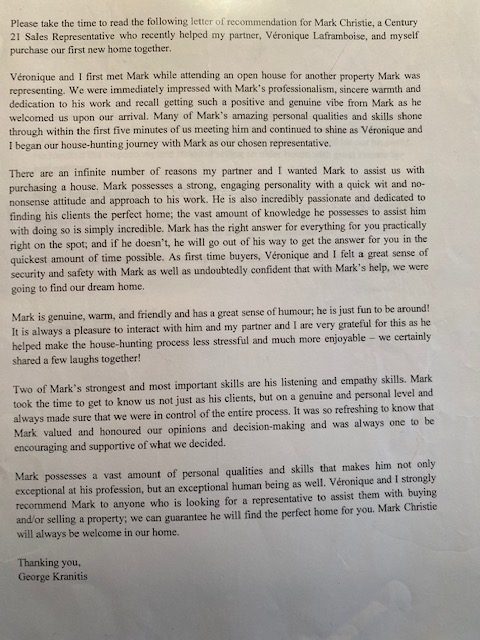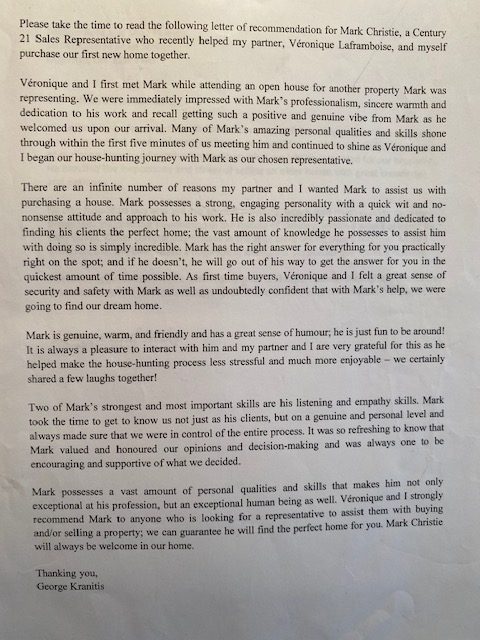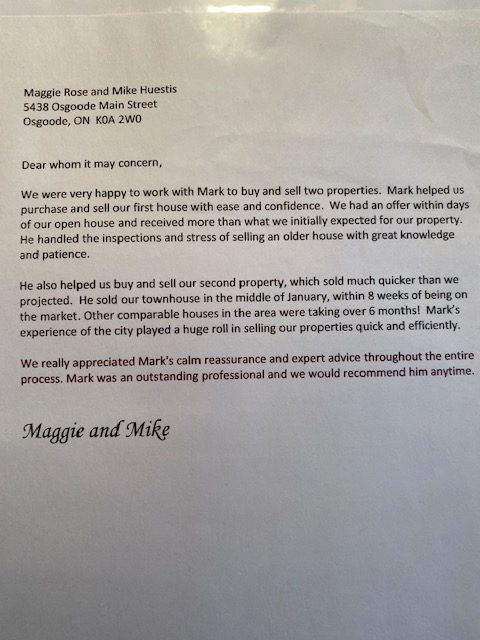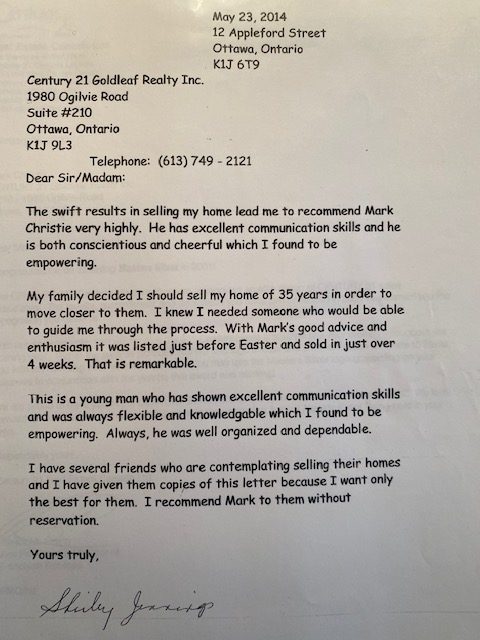 "Mark was an outstanding professional and we would recommend him anytime..."
"We were happy to work with Mark to buy and sell two properties. Mark helped us purchase and sell our first house with ease and confidence."
Mark's a genuine honest guy who above all put our interest firsts. Mark always goes the extra mile before and after to ensure that you're satisfied with the entire selling/buying process. My wife and I wouldn't hesitate to use Marks services in the future and highly recommended him to family and friends.
When looking to purchase a home in Ottawa, you definitely want Hugh Denton on your team. He listened intently when we described what we were looking for, sent us a range of great options for us to review, and was incredibly patient with us as we continued our hunt. Unlike other realtors we had worked with before Hugh, he was not pushy, nor did he leave us with the impression that he just wanted to wrap up our business. Hugh's clients will feel as though he is just as invested in finding their perfect home, and that special touch is what really took the stress out of our experience. Thanks to Hugh's sincere efforts, insight and knowledge, we found the perfect home for us. I would recommend Hugh Denton Real Estate with confidence to my closest friends and family members.
I worked with Hugh as my real estate agent in 2013 when I was looking to buy my first home. As a first-time homebuyer, I couldn't have asked for a more dedicated, reliable, helpful and knowledgeable agent. Hugh answered every question I had with patience and kindness (and there were many questions!). During negotiations for the purchase of my home, Hugh regularly contacted me with updates and provided solid advice on next steps throughout the negotiation and purchase process.
I wholeheartedly recommend Hugh as a real estate agent, and have already done so to friends and family. You won't regret signing him on to help you either buy or sell your home. Thanks for everything, Hugh!
My wife and I used Hugh Denton as our real estate agent when we purchased our home in Ottawa in the fall of 2014, and found him to be diligent, forthright, and patient over the months it took us to find what we were looking for. As a first-time home buyer, his knowledge of the Ottawa housing market was reassuring. When we had questions, he was quick to answer them— or immediately drew on his extensive list of contacts to find someone who could. I wouldn't hesitate for a moment in recommending him as an agent.
I wouldn't hesitate for a moment in recommending him as an agent
"My wife and I used Hugh Denton as our real estate agent when we purchased our home in Ottawa in the fall of 2014, and found him to be diligent, forthright, and patient over the months it took us to find what we were looking for. As a first-time home buyer, his knowledge of the Ottawa housing market was reassuring. When we had questions, he was quick to answer them— or immediately drew on his extensive list of contacts to find someone who could. I wouldn't hesitate for a moment in recommending him as an agent."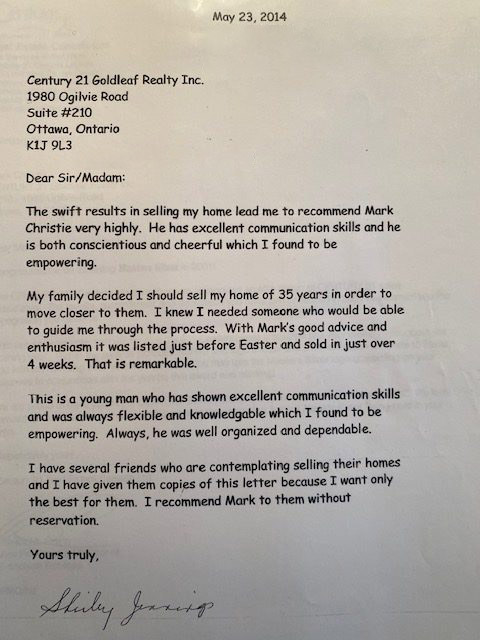 "I have several friends who are contemplating selling their homes and I have given them copies of this letter because I only want the best for them"